Hi! I am linking up with the
Frenzied SLPs
today to talk about working as part of a team! Some of you may be lucky enough to work with other SLPs in your school, but at my schools it is just me! Also, I am literally in my own building that is an annex building off of the regular school building... there are no general education teachers out with me! This can make it tough sometimes to feel like I am part of everything going on with the teachers. I try to avoid being on an island by myself by making sure I really try to be part of the team with my teachers!
One thing that I have found to be really helpful in boosting teamwork and collaboration is pairing with a grade level to complete one of my SMART goals. Do you have to do these types of goals where you are? Having a goal or two to measure a select group of students' growth is part of the evaluation process in my district. For the last two years, I have paired with my kindergarten team to address a language goal. I find that this works well with kindergarten because their students are working on lots of language skills in the classroom and they are not bound to goals involving state tests like most of the other grade levels. Last year we implemented the
Story Champs
program together to address narrative language with all of the kindergarten students. I trained the teachers how to use the program and they implemented it during their language arts blocks. Then, I would come into their classrooms once monthly to lead small groups during stations (in addition to using the program in my therapy sessions). My students made great growth and I really believe that the collaboration between me and their teachers made a big difference! I love getting to see my students practicing their goals across settings, working with other students I normally wouldn't see, and showing teachers that SLPs can be part of the team, too! It worked so well we paired up again this year and are working on using the Expanding Expression Tool (EET) together!
Do you have any tips for working as part of a team? Link up with the Frenzied SLPs
here
to share!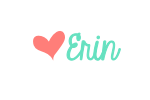 Follow