Hello!
How was your Thanksgiving? Did you enjoy a nice break?
Mine was an interesting week. First, I took a personal day on Monday to take my dog Leah to get eye surgery. She has tumors in her eye and they had to do stuff with lasers (technical terms I know) to keep them from getting bigger. I thought the long trek back from the eye specialist with my half blind and sedated dog in the back seat was going to be the tricky part. But then things got much worse.
My dog was allergic to her pain medication.
Super allergic.
Like she is never allowed to have pain medication again allergic.
It took 24 hours for her to develop stomach ulcers and 48 hours until we ended up at the emergency vet. In case you were wondering if it is a good idea to schedule vet appointments around Thanksgiving - it isn't. Absolutely nobody was open or returned our calls to figure out why the dog was suddenly so sick.
So Wednesday night was spent at the vet emergency room out of desperation. My pre-holiday cooking plans went out the window. But luckily, Leah is all better now and has been spoiled rotten all week.
Anyways, after a long week, I am super happy to announce a happy beginning for next week:
The TPT Cyber Sale is on Monday and Tuesday!
Use the promo code CYBER2016 to grab 28% off of my whole store! Here are some great steals that are perfect for the upcoming winter season:
These NO PREP activities are perfect for those busy days when you don't have time to plan and you will never find these at a cheaper price than during this sale. It's already a good deal at 20% off, but with the sale it will be a total of 48% off!
Have you read Turkey Claus? My kids and I LOVE it! This is the perfect companion for this funny holiday book.
Looking for something for your older students? Weird Winter Sports will keep your upper elementary and middle school students interested and engaged while reading about some strange winter sports and watching videos of them using QR codes! Bonus: No prep!
More good news:
I've got a giveaway going on over on my Instagram page! I am SUPER thankful for all the support you have given me and for that I am giving away a $10 TPT gift card. Just click
here
to head on over to my Instagram account and look for the graphic below. Follow me and comment about what you are thankful for this year and you will be entered to win! Tag some friends for some extra entries.
Happy shopping and I hope you have a good first week back from break!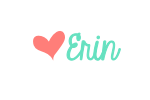 Follow